doing requires action. BECOMING requires action. be that person that does.
Imagine that you can become who you want to be by learning how to "do" what "Most People Don't".  You can achieve any goal that you determine by making the extra 'smart' effort, by going above and beyond what others may do, and by being disciplined in your approach.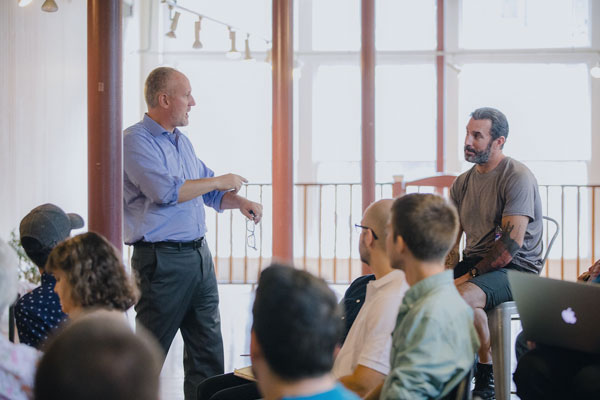 WHAT IS DOING WHAT MOST DON'T?
Most people get stuck dreaming and fantasizing about who they wish they could become. Most people never get to see those dreams become a reality because they don't take action to make them a reality. Inactivity keeps people small. When unmotivated, people remain unmotivated by doing absolutely nothing. No action is required. But doing requires action. Becoming requires action. While it may be easy to not take action, "doing" offers great benefits and rewards. When people become doers they improve their personal relationships, become more reliable, and feel more fulfilled and content. Many things prevent us from doing. There are distractions, a lack of prioritization, focus, and accountability. When you do what most don't, people overcome these "doing distractors" by enabling themselves with the tools, mindset, and approach to get things done.
About the DO WHAT MOST DON'T course
Finally, an effective way to learn motivation and self-accountability.
Become who you want to be by learning how to "do" what "Most People Don't".  You will achieve any goal that you determine by making the extra 'smart' effort, going above and beyond what others may do, and being disciplined in your approach. By identifying your "why" and its importance, the "how" becomes easy through the reminder of purpose.
Techniques will be shared on how to draw upon your real-life experiences to create new outcomes for your personal stories. Through the connection of storytelling and the remembrance of the messages (stories are remembered 22x more than data), the visualization of your results help to lead to its completion.
In addition, tools will be shared on how to evaluate the "benefits of doing" compared to the "consequence of not doing" to allow for complete focus on your most important "should do" tasks. All components will be used to prioritize your tasks based on "need to do", "expected to do", "want to do", and "should do". The trademarked "Most People Don't" mantra in this course is scientifically and psychologically proven to improve behaviors and people's lives.
Course includes:
3 classes for the "Do What Most Don't" course
2 hatha yoga classes
2 mantra & meditation sessions
A spiritual retreat experience
General Retreat Schedule:
Day 1
3:00 pm - 6:00 pm: Check-in
6:30 pm: Mantra & Meditation, session 1
7:00 pm: Dinner
10:00 pm: Lights off
Day 2
7:00 am: Hatha Yoga, session 1
8:00 am: Breakfast
9:00 am: Do What Most Don't, class 1
12:30 pm Lunch
2:00 pm: Do What Most Don't, class 2
3:00 pm: Chai Tea break
6:30 pm: Mantras & Meditation, session 2
7:00 pm: Dinner
10:00 pm: Lights off
Day 3
7:00 am: Hatha Yoga, session 2
8:00 am: Breakfast
9:00 am: Move Better, class 3
12:00 pm: Check-out
12:30 pm: Lunch (Not included. Can be added for $10)
Course FAQ:
Who teaches "Do What Most Don't"?
BART BERKEY -- TEDX AND MOTIVATIONAL SPEAKER
BartBerkey has spent the past 30+ years helping to provide inspiration and leadership for others. He is the Founder and CEO of Most People Don't, LLC, a Motivational Storytelling and Sales Training Company dedicated to encouraging individuals to "do" what "Most People Don't".
He is a viral TEDx SPEAKER who also has been recognized as one of the "Top 25 Most Extraordinary Minds in Sales and Marketing."
His trademarked "Most People Don't" mantra is scientifically and psychologically proven to produce improved behaviors in others.
He was also nominated for his work by Forbes for their "Next 1000" list, celebrating entrepreneurs and start-ups in America.
Finally, his book "Most People Don't…And Why You Should" resides in the top 1% of book sales on Amazon.
Is this course for beginners?
Yes, this course can benefit everyone regardless of any level of experience.
What do I need to bring for the course?
Bring a notebook and a couple of pens to take notes for class and to reflect.
When is this course offered?
Check the schedule. Bart is a guest instructor, so. we hope he teaches every quarter.
$395 Tuition + Accommodations
Schedule and book your Do What Most Don't Retreat today.
Give yourself the time, space and perfect place to get away and reconnect with yourself.
Learn how to enjoy the benefits of "doing" and the difference it will make in your life and the lives of those that surround you.
Discover ways to communicate more openly and effectively to share your thoughts respectfully while minding how your words are perceived by others.
Build deeper, more solid relationships to create more meaningful conversations and memories.
Have a baseline to work from and will be able to re-assess yourself at the end of the workshop and in the future.
Learn how to identify and accomplish your most important tasks as it relates to your personal value system. Earn the sense of accomplishment and productivity by crushing your goals.
You have the ability to make people "feel" a certain way. Learn how to be more empathetic through a listening and observational approach to earn loyal relationships for life.
Understand integration of personal and professional responsibilities while finding purpose in your current job so it doesn't feel like "work".
Love yourself first, then everybody else. Simple tactics will be shared to ensure daily routines are helping you to operate at peak levels.
Use the arrows to find availability for your program(s). If the course is not offered on your preferred dates, consider signing up for the Exclusive One-on-One upgrade.
Wake up to a fresh start with traditional hatha yoga. The yoga class will help you improve your strength, flexibility, and balance. Begin your day grounded and in harmony giving your body, mind, and soul some love.
Bring your day to a close by chanting ancient mantras. Mantras are divine sounds that help you create positive and healing energy for yourself and others. This energy helps to calm your body and mind, and it can help you connect with your soul.
After mantra chanting, enjoy a guided meditation and silence to merge with yourself at the deepest level. A few minutes of meditation can bring stillness, joy, and peace to your soul benefitting your wellbeing, health, and spiritual growth.
Your choice of accommodations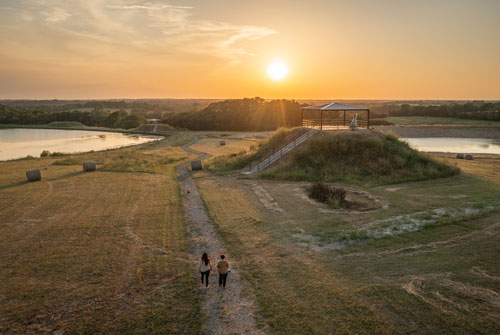 Connect to yourself through nature's beauty and energy. Enjoy the peace and quiet, rolling hills, sunsets, open skies, moonlit nights, meditate on the grass, and walk the trails. Tune out the world and tune in.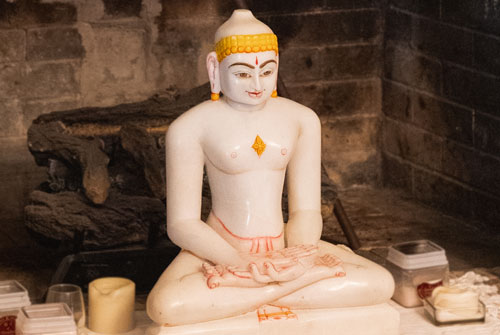 Be surrounded by monks, nuns, and ascetics in training in a peaceful, quiet, and positively energized atmosphere. Learn ancient and universal spiritual teachings and techniques and how to apply them to modern-day living.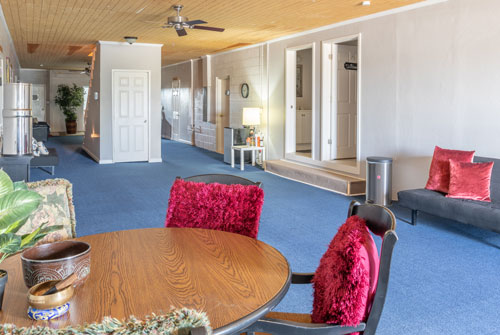 Enjoy the relaxing environment of warmth and coziness through simple, clean, and comfortable rooms and facilities. An ashram is a place of spiritual learning and higher thinking — not a resort, hotel, or spa.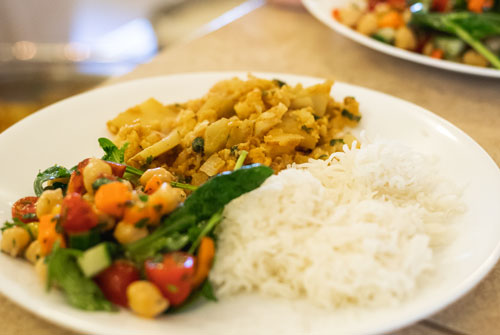 Dive into delicious, simple, healthy vegetarian meals from a multitude of cultures. We often serve Indian, Asian, Italian, Mexican and other tasty dishes.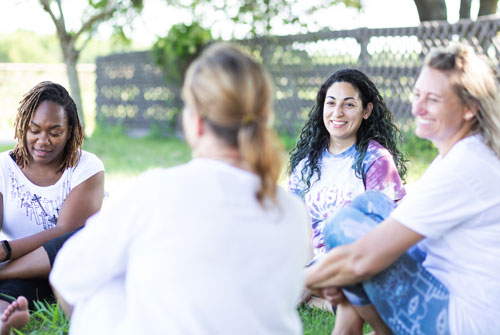 Feel free to be and express your true self in a safe, non-judgmental, respectful, and welcoming place. Meet others who are also on their spiritual journey of transformation and self-discovery. New soul friends await.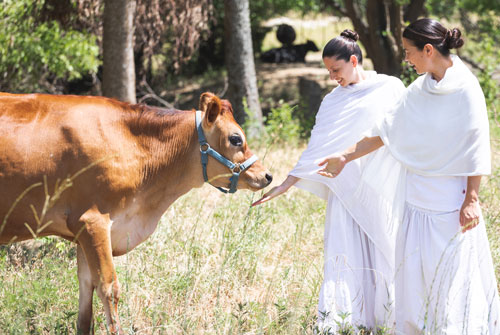 Attending our courses and retreats automatically supports our efforts to provide education at our children's school in India, support survivors of human trafficking, and provide a sanctuary for our cows among other causes.