your soul is ready to heal, it just needs a tool to do so.
Imagine releasing suppressed emotions and traumas from the past. Imagine having writing as a tool for expression and processing internal thoughts and emotions. Writing is no stranger to therapy and healing. Your time to use writing as a tool to heal is now.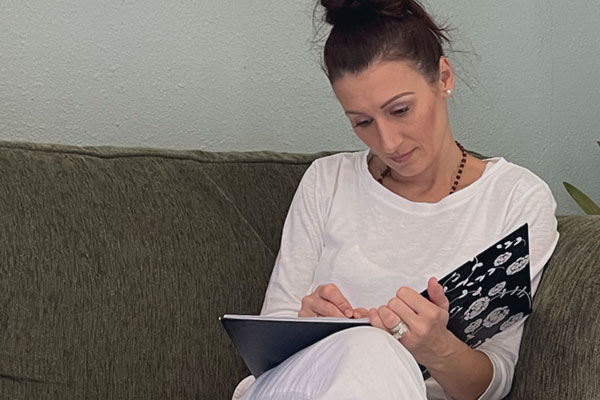 WHAT EXACTLY IS WRITING TO HEAL?
You may have heard it said that healing can begin only once we acknowledge our wounds, and while there are many pathways to spiritual and emotional healing, the act of reflecting on our memories through writing can be highly cathartic for us. Avoiding pain does not rid us from pain, and since the pain we carry from our past will remain until we do face it, why not go through the process of processing and releasing that pain amidst a supportive group? Writing allows us both to remember but also to process the emotional weight of memory, and to then let it go. This result, the "letting go," can be taken to an extra symbolic level if you choose—for example, you might calmly tear your written work into tiny bits of confetti and toss them in the air, or you might burn a page (in a safe place)… these are options for a more dramatic effect, but the writing process itself can lead to unexpected depths of healing, especially for those who choose to share their written work with the full group of compassionate participants.
About the WRITING TO HEAL course
Finally, an effective way to heal through writing.
Our Writing to Heal workshop is led by memoirist, novelist, and poet, Jason Allen. This workshop provides participants with caring guidance as they explore through writing. Jason offers prompts to allow you to delve into your past and to then make meaning from a wide range of personal experiences, including the difficult relationships, trauma, and events that often hold us back.
Jason will work one-on-one with each participant, as well as with the group as a whole. Through a number of creative writing exercises, you will not only produce creative pieces that you can feel proud of, you will undoubtedly have a cathartic effect after facing and interpreting your past through writing—and for those who are willing—through sharing your written work with the group. This workshop takes place over two days and is perfectly balanced with meditation and the other spiritual practices offered between each writing and discussion session. When we write and share our stories together, we heal together.
Course includes:
3 classes for the Writing to Heal course
2 hatha yoga classes
2 mantra & meditation sessions
A spiritual retreat experience
General Retreat Schedule:
Day 1
3:00 pm - 6:00 pm: Check-in
6:30 pm: Mantra & Meditation, session 1
7:00 pm: Dinner
10:00 pm: Lights off
Day 2
7:00 am: Hatha Yoga, session 1
8:00 am: Breakfast
9:00 am: Writing to Heal, class 1
12:30 pm Lunch
2:00 pm: Writing to Heal, class 2
3:30 pm: Chai Tea break
6:30 pm: Mantras & Meditation, session 2
7:00 pm: Dinner
10:00 pm: Lights off
Day 3
7:00 am: Hatha Yoga, session 2
8:00 am: Breakfast
9:00 am: Writing to Heal, class 3
12:00 pm: Check-out
12:30 pm: Lunch (Not included. Can be added for $10)
Course FAQ:
Who is the instructor?
Jason Allen writes fiction, poetry, and memoir, and is the author of the novel The East End (Park Row Books/HarperCollins) and the poetry collection A Meditation on Fire (Southeast Missouri State University Press). He has an MFA from Pacific University and a Ph.D. in literature and creative writing from Binghamton University.

His work has been published in: Passages North, Paterson Literary Review, Contemporary American Voices, Cream City Review, Ragazine, The Molotov Cocktail, and many other venues. He's taught in China and done at least a dozen coast-to-coast drives across the U.S.

He currently lives in Wichita, Kansas, and is an Assistant Professor of Creative Writing, MFA Faculty in Fiction.
Is this course for beginners?
Yes, this course can benefit everyone regardless of any level of experience. You do not need to have any writing experience.
Who is this course for?
Anyone seeking to learn how to meditate or deepen their practices.
What do I need to bring for the course?
Bring a notebook and a couple of pens to take notes for class and to reflect.
When is this course offered?
Check the schedule. We do not offer the exclusive experience for this course.
$295 Tuition + Accommodations
Schedule and book your Writing to Heal Retreat today.
Give yourself the time, space and perfect place to get away and reconnect with yourself.
Three thorough classes focused
on memoir writing prompts and healing.
One-on-one practical creative writing guidance from a published and well-established author.
Guidance for your future creative writing endeavors, either purely for therapeutic effects or simply for the joy of writing.
A welcome and supportive environment to share your creative work, to find your voice as you
tell your stories aloud.
Delve into your past and to then make meaning from a wide range of personal experiences
Group discussions to close each of the 3 workshop sessions for a deep sense of community.
Use the arrows to find availability for your program(s). If the course is not offered on your preferred dates, consider signing up for the Exclusive One-on-One upgrade.
Wake up to a fresh start with traditional hatha yoga. The yoga class will help you improve your strength, flexibility, and balance. Begin your day grounded and in harmony giving your body, mind, and soul some love.
Bring your day to a close by chanting ancient mantras. Mantras are divine sounds that help you create positive and healing energy for yourself and others. This energy helps to calm your body and mind, and it can help you connect with your soul.
After mantra chanting, enjoy a guided meditation and silence to merge with yourself at the deepest level. A few minutes of meditation can bring stillness, joy, and peace to your soul benefitting your wellbeing, health, and spiritual growth.
Your choice of accommodations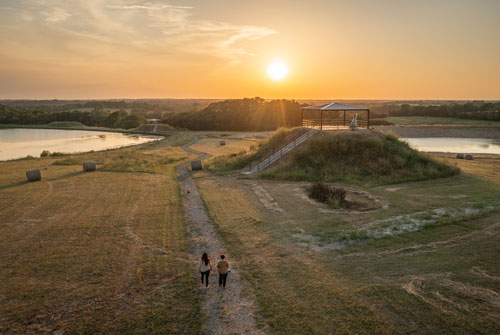 Connect to yourself through nature's beauty and energy. Enjoy the peace and quiet, rolling hills, sunsets, open skies, moonlit nights, meditate on the grass, and walk the trails. Tune out the world and tune in.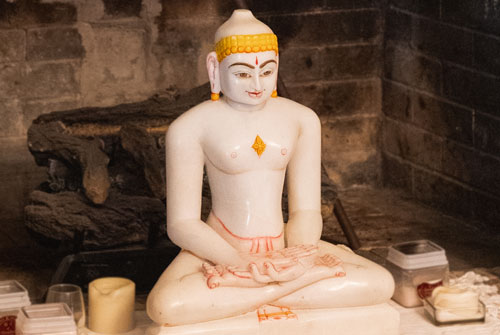 Be surrounded by monks, nuns, and ascetics in training in a peaceful, quiet, and positively energized atmosphere. Learn ancient and universal spiritual teachings and techniques and how to apply them to modern-day living.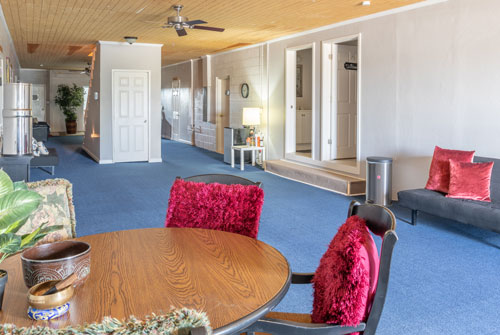 Enjoy the relaxing environment of warmth and coziness through simple, clean, and comfortable rooms and facilities. An ashram is a place of spiritual learning and higher thinking — not a resort, hotel, or spa.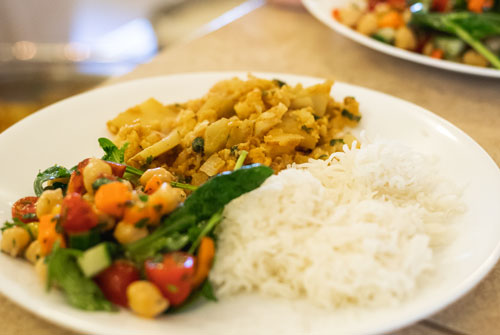 Dive into delicious, simple, healthy vegetarian meals from a multitude of cultures. We often serve Indian, Asian, Italian, Mexican and other tasty dishes.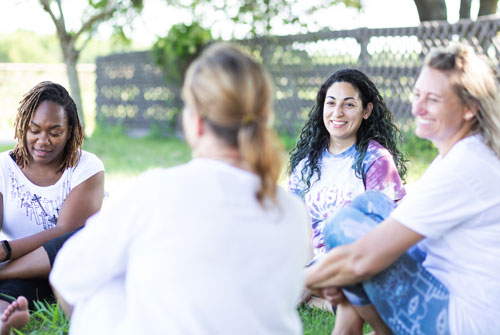 Feel free to be and express your true self in a safe, non-judgmental, respectful, and welcoming place. Meet others who are also on their spiritual journey of transformation and self-discovery. New soul friends await.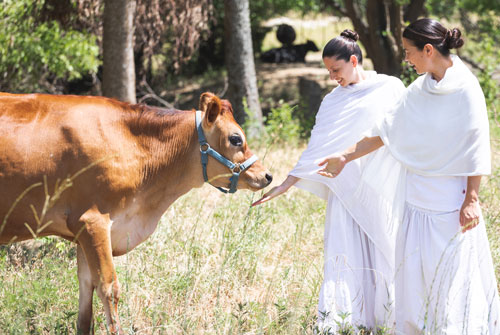 Attending our courses and retreats automatically supports our efforts to provide education at our children's school in India, support survivors of human trafficking, and provide a sanctuary for our cows among other causes.