the ancient practice of silence takes you deep inside your soul.
Imagine having absolute peace and quiet to yourself. Beautiful right? Even just a few days in silence, away from it all, and being in a natural setting away from the city, work, stress, and responsibilities can make a big difference. Your time is now.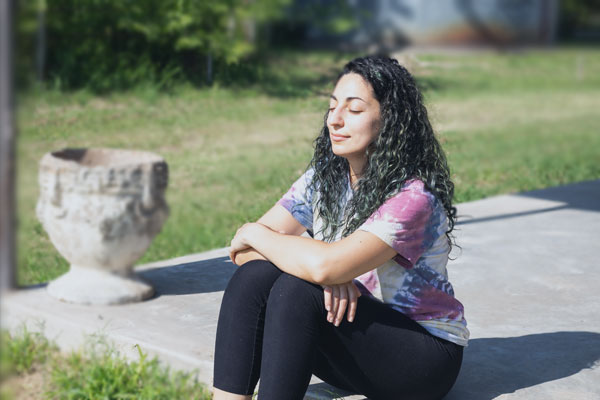 Silence is the state of the soul. When you are silent from identifying with your thoughts, mind, emotions and even your body, in deep silence you can be in tune with your soul. Despite the outer "sounds of the world" also known as distractions, there are also distractions within you in different forms such as negative thoughts, stress, anxiety, feelings that overwhelm you, emotions that have not been dealt with, feeling haunted by past mistakes, failures, etc. and they keep you from knowing and connecting to your true self. A silence retreat gives you the opportunity to be in an introspective state, to go beyond the inner and outer distractions, and simply to be in tune with your soul. When your inner and outer worlds are silent, you feel true peace and freedom.
Finally, serenity, silence, and stillness.
Be in a bubble of spirituality, peace, and quiet. During your silent retreat, you will be able to quiet your mind and thoughts. When in silence, you are able to observe your thoughts and feel your emotions. When you do, you give yourself the opportunity to work on them. You will stay in simple and clean rooms where you can relax, cozy up with a book, write endlessly in that journal you've been waiting to fill up, view amazing sunsets and sunrises across Siddhayatan's rolling hills, fill your lungs with pollution-free air, add a course or yoga class (see schedule), and get to participate in healing chants in the evenings. While in silence, you will be able to tune out the world and enter your inner world – that world that has long needed your attention, love, and care. A silent retreat at Siddhayatan is a perfect way to relax, let go, and feel at peace with an intense spiritual experience.
Retreat includes:
1 Silent Retreat Button
1 "31 Days to a Changed You" (book)
Option to take a vow of silence with one of the monks (by request)
1 daily evening Mantra & Meditation session
1 daily afternoon chai tea
Personal time to rest, relax, reflect, and be in complete silence
Flexibility to choose your own level of silence
Check-in any day (except Sunday)
Hatha yoga classes can be added for $25/class (Thurs-Sun)
Minimum 2-night stay, maximum 30-night stay
General Retreat Schedule:
Day 1
3:00 pm - 6:00 pm: Check-in
6:30 pm: Mantra & Meditation session
7:00 pm: Dinner
10:00 pm: Lights off
Day 2+
7:00 am: Hatha Yoga (available to add Thurs-Sun for $25)
8:00 am: Silent Breakfast (applies to all guests)
12:30 pm Lunch
3:30 pm: Chai Tea break
6:30 pm: Mantras & Meditation session
7:00 pm: Dinner
10:00 pm: Lights off
Last Day
7:00 am: Hatha Yoga (available to add Thurs-Sun for $25)
8:00 am: Silent Breakfast (applies to all guests)
12:00 pm: Check-out
12:30 pm: Lunch (Not included. Avail. to add for $10)
Course FAQ:
Is the silent retreat totally silent?
We provide an unstructure silent retreat experience. Although we do require silence at breakfast, it is up to you how strict you'd like to be with your silence. Some guests still listen to conversations, while others sit by themselves. Some still read and text message and simply refrain from physically speaking. It's up to you.
What is the silence button?
You will get a "I am in silence button" to wear so that other guests will know you are unable to respond.
How can I ask the teacher a question in class if I'm in silence. Can I still participate?
Yes, when speaking with the monk or during class time you are welcome to speak or write your question. Once class is over, you can enter your silence. We do not consider reciting mantras speaking since it is a spiritual sound.
$15 Registration + Accommodations
Schedule and book your Silent Retreat today.
Give yourself the time, space and perfect place to get away and reconnect with yourself.
Personal time to be in silence, relax, reflect, meditate, focus on your spiritual practices, journal, be in nature, or simply time to relax and just be. You have the flexibility to add a yoga class or a course.
Enjoy chanting daily ancient mantras. Mantras are divine sounds that help you create positive and healing energy for yourself and others. This energy helps to calm your body and mind, and it can help you connect with your soul.
After mantra chanting, enjoy a guided meditation and silence to merge with yourself at the deepest level. A few minutes of meditation can bring stillness, joy, and peace to your soul benefitting your wellbeing, health, and spiritual growth.
Your choice of accommodations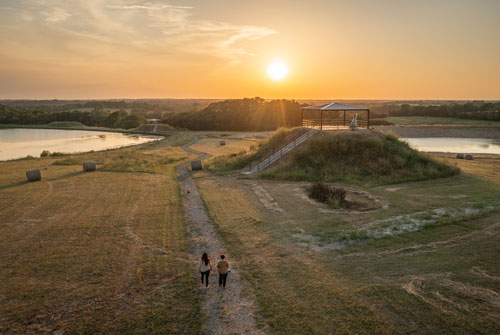 Connect to yourself through nature's beauty and energy. Enjoy the peace and quiet, rolling hills, sunsets, open skies, moonlit nights, meditate on the grass, and walk the trails. Tune out the world and tune in.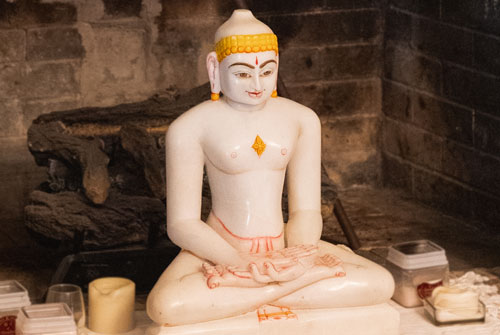 Be surrounded by monks, nuns, and ascetics in training in a peaceful, quiet, and positively energized atmosphere. Learn ancient and universal spiritual teachings and techniques and how to apply them to modern-day living.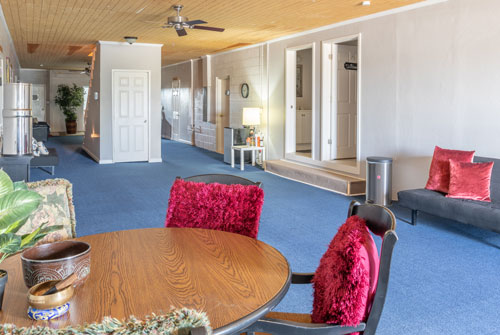 Enjoy the relaxing environment of warmth and coziness through simple, clean, and comfortable rooms and facilities. An ashram is a place of spiritual learning and higher thinking — not a resort, hotel, or spa.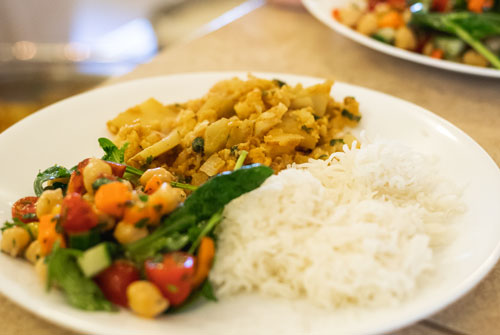 Dive into delicious, simple, healthy vegetarian meals from a multitude of cultures. We often serve Indian, Asian, Italian, Mexican and other tasty dishes.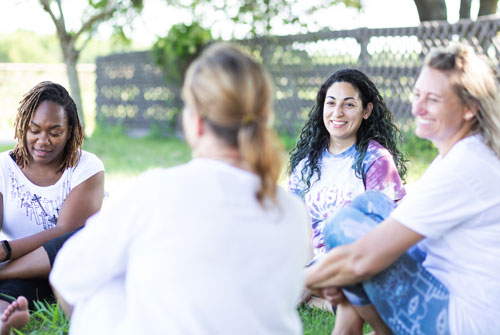 Feel free to be and express your true self in a safe, non-judgmental, respectful, and welcoming place. Meet others who are also on their spiritual journey of transformation and self-discovery. New soul friends await.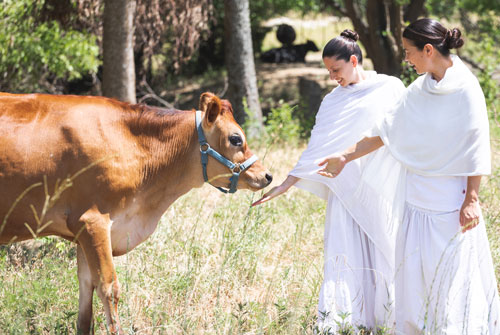 Attending our courses and retreats automatically supports our efforts to provide education at our children's school in India, support survivors of human trafficking, and provide a sanctuary for our cows among other causes.