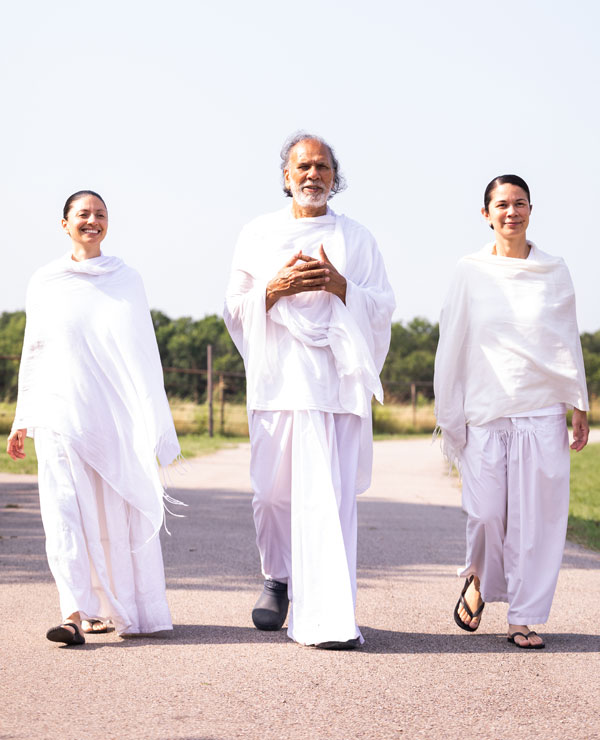 Siddhayatan Tirth was established and is led by the monks of the Siddha Sangha Order, which is a modern and progressive extension of the Jain system.
Jainism is an ancient religion largely based in India focused on promoting and practicing the principle of non-violence. The hidden jewels within the Jain system are profound teachings that focus on health & well-being, personal development, total transformation, and liberation. HH Acharya Shree Yogeesh established the Siddha Sangh Order based on the universal teachings and enlightened masters of the Jain system in addition to his own awakening and knowledge.
Siddhayatan's monks have taken lifelong vows with the deepest commitment to growing and advancing on their spiritual path, renouncing the world and their personal desires, while serving humanity selflessly and teaching voluntarily.
The monks pursue creative, modern, and revolutionary approaches to helping souls who are suffering by raising awareness about important issues such as sex trafficking, animal abuse, and negligence, among others.
founder / spiritual master
Acharya Shree Yogeesh is a spiritual master who has been teaching selflessly worldwide for more than fifty years. At the young age of 14, he became an ordained Jain monk in India where he later received a double masters in Sanskrit and a Ph.D. in Philosophy. His innate soul qualities of determination, discipline, focus, and willpower helped him achieve the highest level of consciousness, keval gyan, also known as enlightenment.
As a progressive and visionary monk, he decided to leave his life in India and moved to the United States in the early '90s knowing that many in the West were seeking spirituality, guidance, and tools to take action to grow.
In 2008 he established Siddhayatan Tirth & Spiritual Retreat, the first and largest Hindu-Jain Tirth in North America, a unique 250-acre spiritual pilgrimage site, meditation park, monastery, ashram, and cow sanctuary providing the perfect atmosphere for spiritual learning, community, and soul awakening to help truth seekers advance spiritually.
He also has established multiple centers worldwide and continues to dedicate his life to uplifting humanity through ancient teachings, techniques, and practices and applying them to modern-day life in a simple and practical way.
It is Acharya Shree's mission to spread the messages of nonviolence, vegetarianism, oneness, and total transformation. Through his knowledge and wisdom, he guides people to totally transform and leads them toward the path of enlightenment.
Follow and Connect with Acharya Shree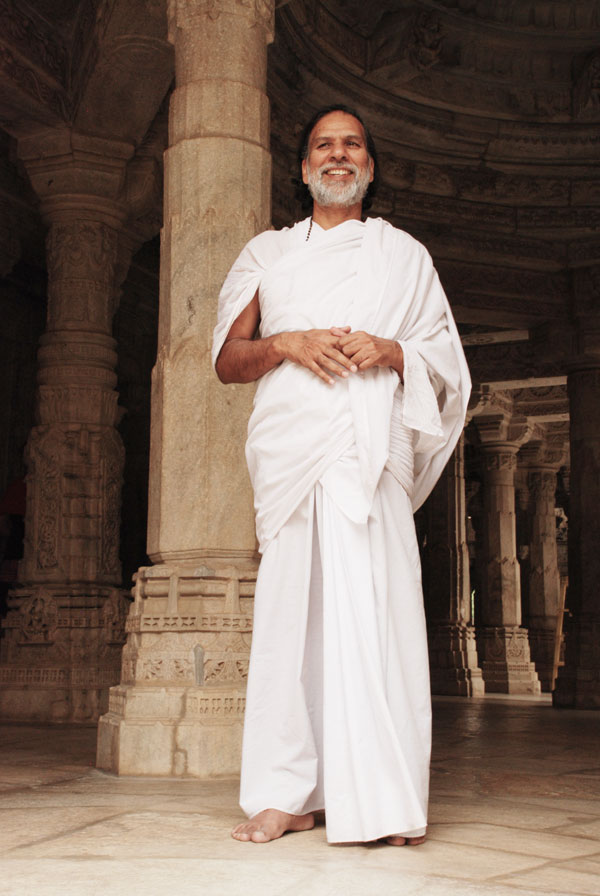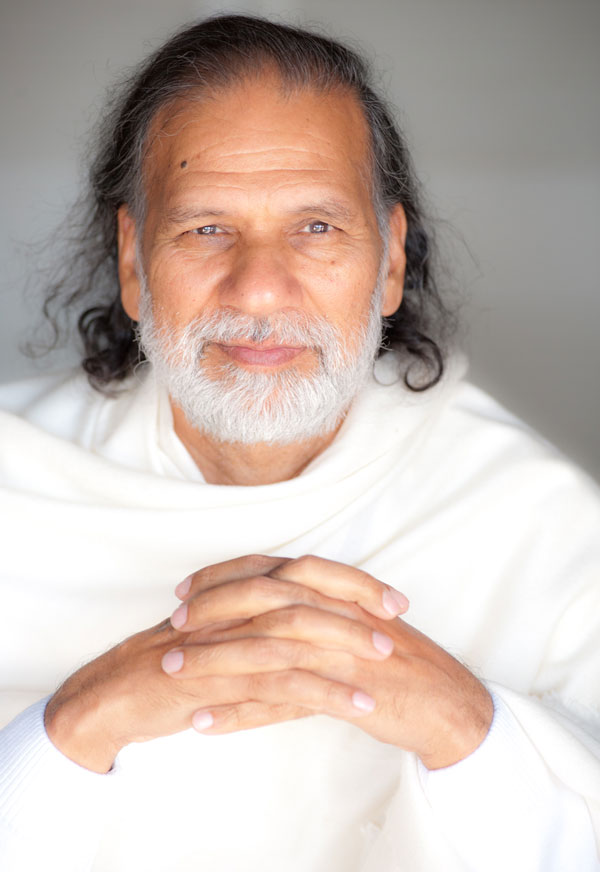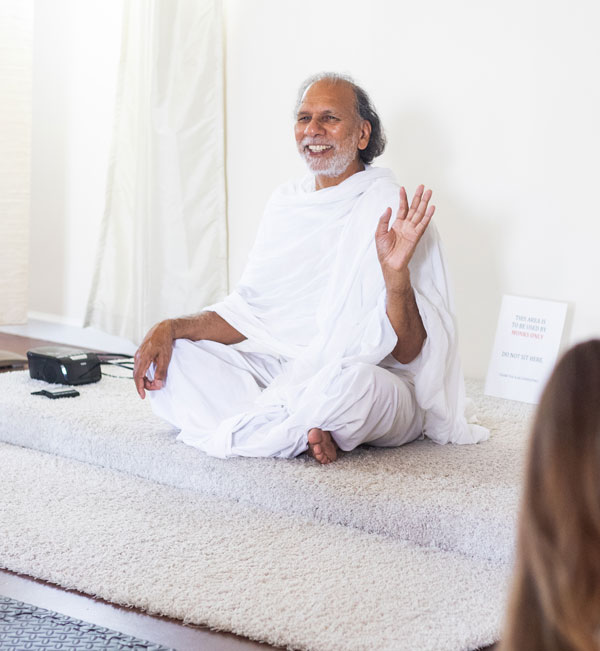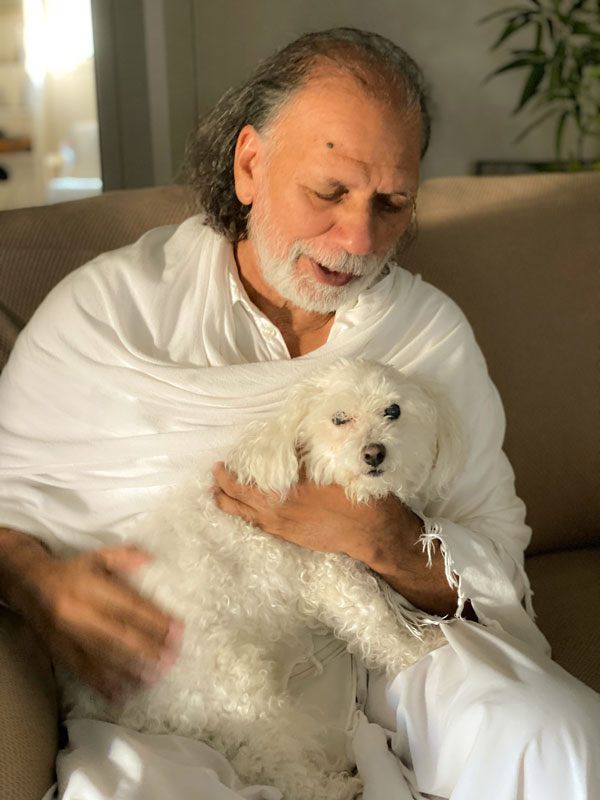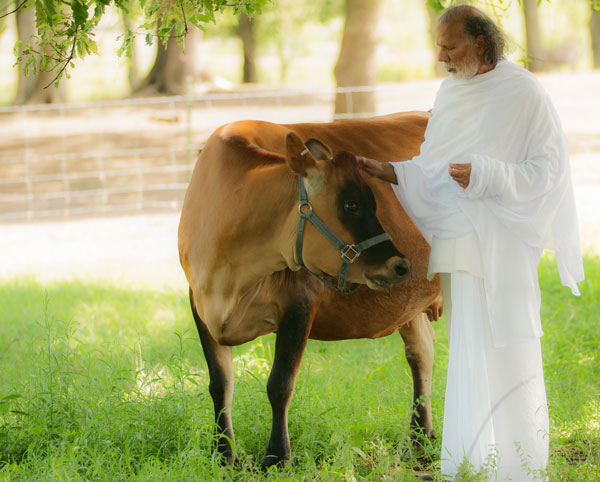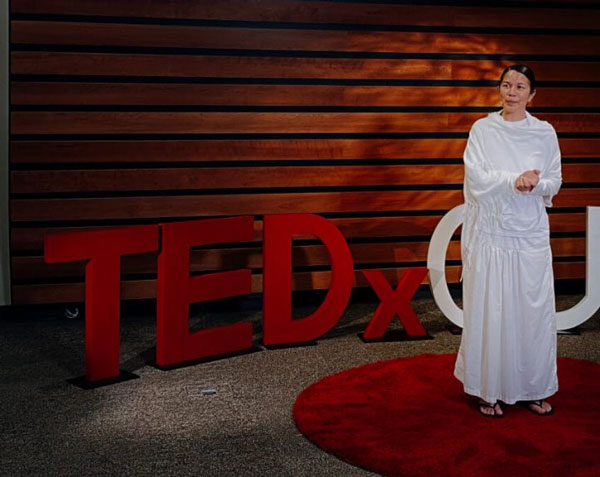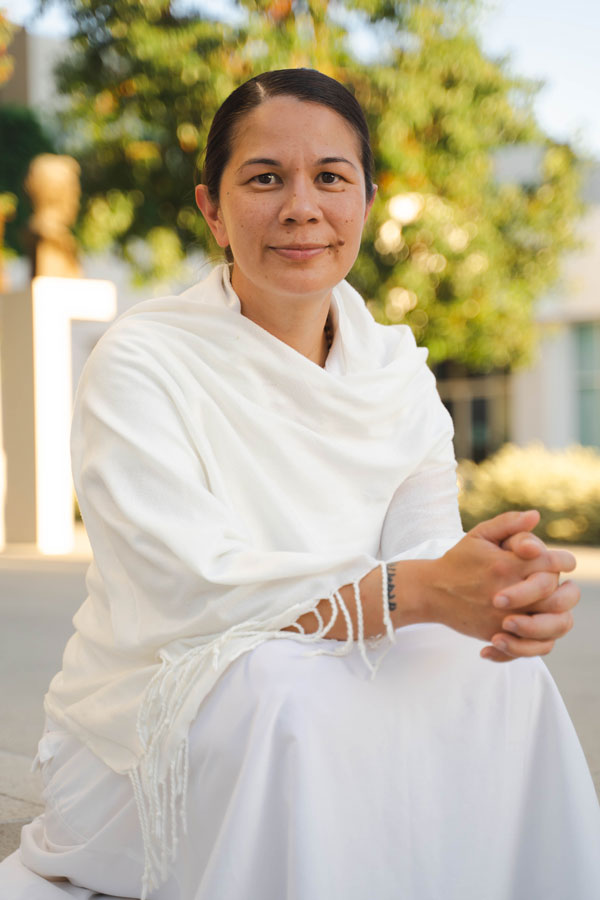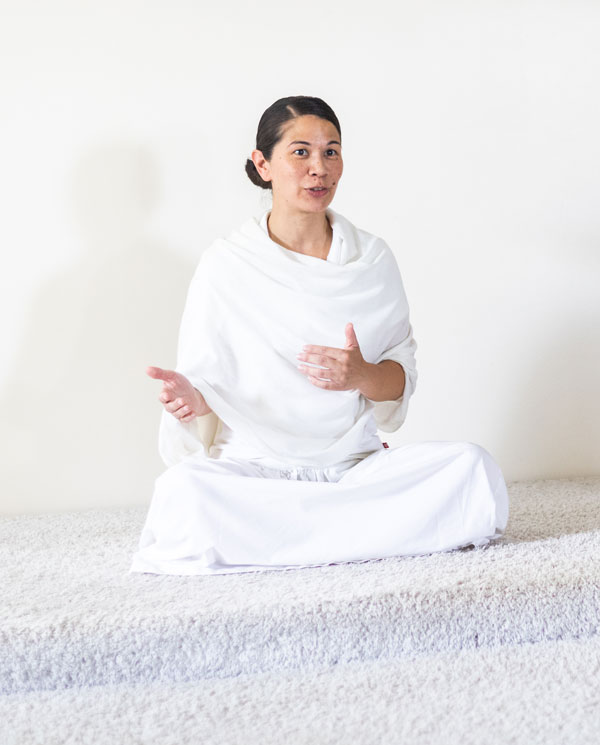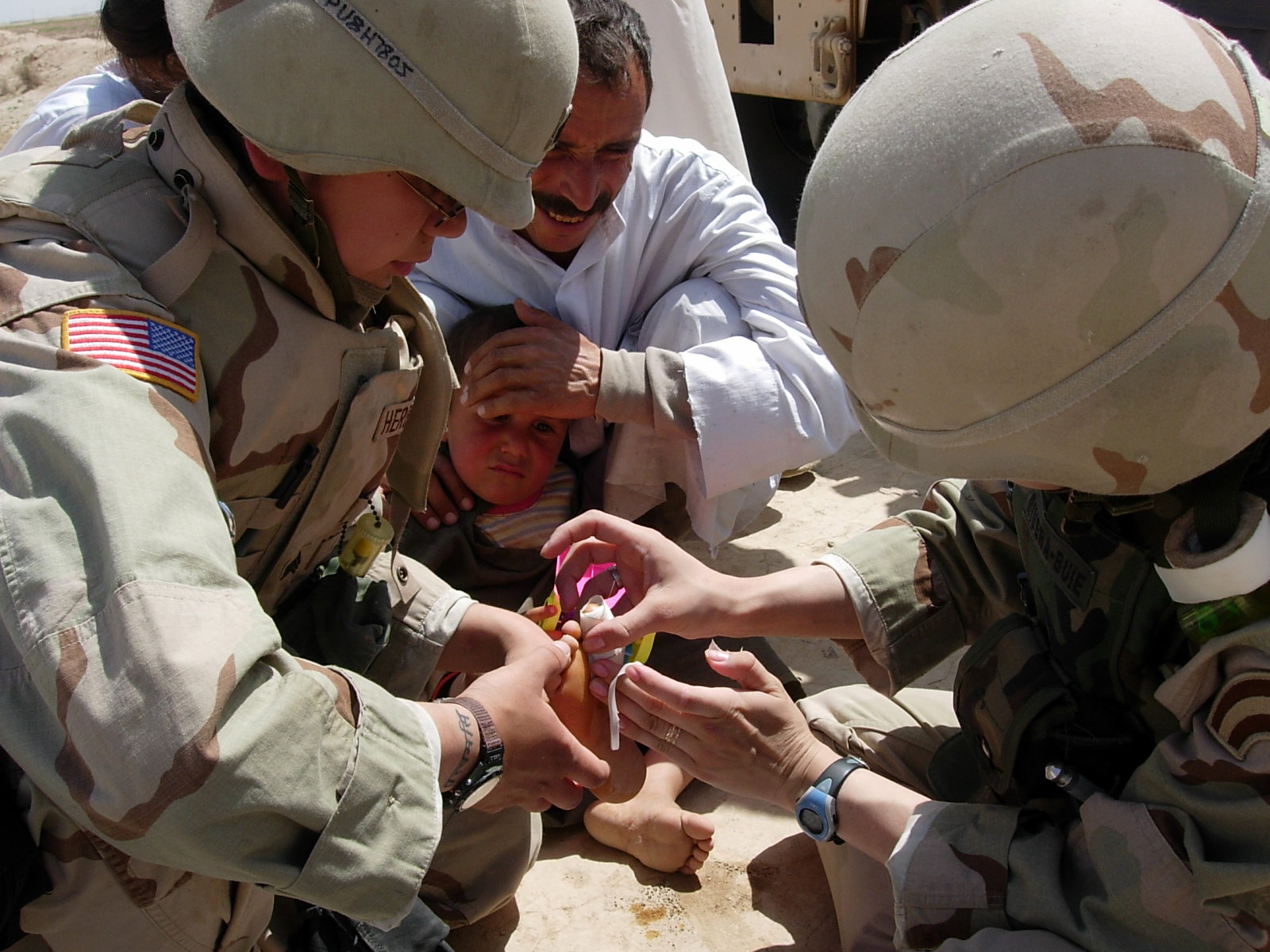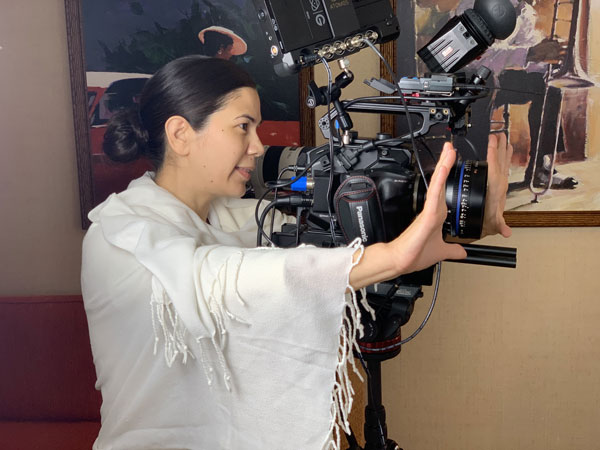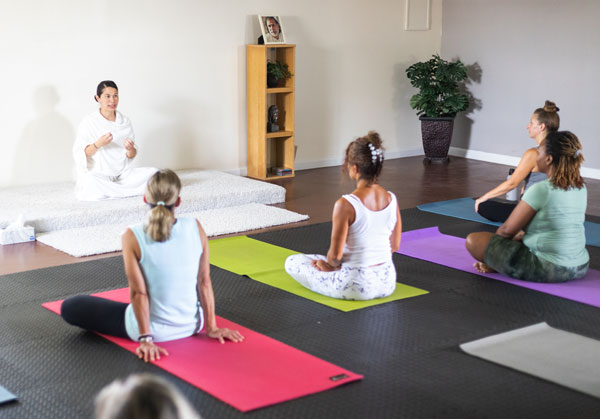 Sadhvi Siddhali Shree is the Chief Disciple of Acharya Shree Yogeesh, the first North American female Jain monk (initiated as Sadhvi in 2008), a US Army Iraq-war combat veteran, a TEDx speaker, activist, and an award-winning filmmaker. She has spoken on national and international stages and speaks and teaches with a spirit of hope, trust, and possibility.
Driven by her deep-seated devotion to humanity, she uses her talents and skills to raise awareness about non-violence, personal and spiritual transformation, and social issues. With a Bachelor's Degree in Communications from California State University, Long Beach, and a background in web development, marketing, and video production, she has helped spread the teachings of her spiritual mentor, Acharya Shree, which has touched and transformed millions of lives worldwide.
Since 2008, she has served as the Spiritual Director of Siddhayatan Tirth & Spiritual Retreat. Passionate about social movements that focus on non-violence, human rights, animal rights, gender equality, and anti-trafficking, she has made multiple award-winning documentaries.
 She has been featured on CNN, Good Morning America, TMZ, Newsweek, the Associated Press, Deadline Hollywood, The Daily Beast, Los Angeles Times, and The NY Post.
 Her mission in life is to spread the universal teachings of Acharya Shree Yogeesh and the Tirthankaras, with the hope that truth seekers will transform and awaken just as she has.
Follow and Connect with Sadhvi Siddhali Shree
Sadhvi Anubhuti is an inspiring spiritual teacher, speaker, social-impact filmmaker, human & animal rights advocate, activist, and promoter of non-violence & soul empowerment.
Sadhvi Anubhuti has a BBA in Marketing, an advanced certificate from the Program for Excellence in Selling, and a minor in French from the C.T. Bauer College of Business at the University of Houston.
In 2013, Sadhvi Anubhuti decided to lead a purposeful and meaningful life by dedicating her life to the spiritual path and serving humanity. She was initiated as a monk in July 2016 by her spiritual master Acharya Shree Yogeesh under the Siddha Sangha order. Since then, she serves as the Operations Director at Siddhayatan.
Sadhvi Anubhuti loves to work on projects that help remove pain and suffering. She has a tender heart for children, animals, and victims of sexual abuse. She loves teaching about spirituality, the ancient yogic system, and wellness.
The guidance of her teachers Acharya Shree Yogeesh and Sadhvi Siddhali Shree have elevated her work and contributions to the world by helping seekers find their purpose, making films that raise awareness about important issues affecting the world, combating sex trafficking, working with and supporting trafficking survivors & shelters.
Her mission is to help spread the universal teachings of Acharya Shree worldwide and inspire others to follow the path of non-violence in order to achieve total freedom.
Follow and Connect with Sadhvi Anubhuti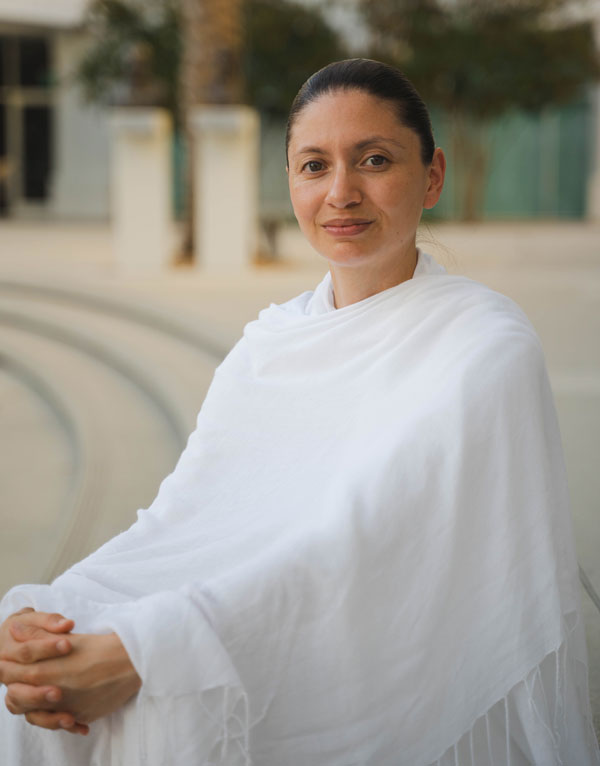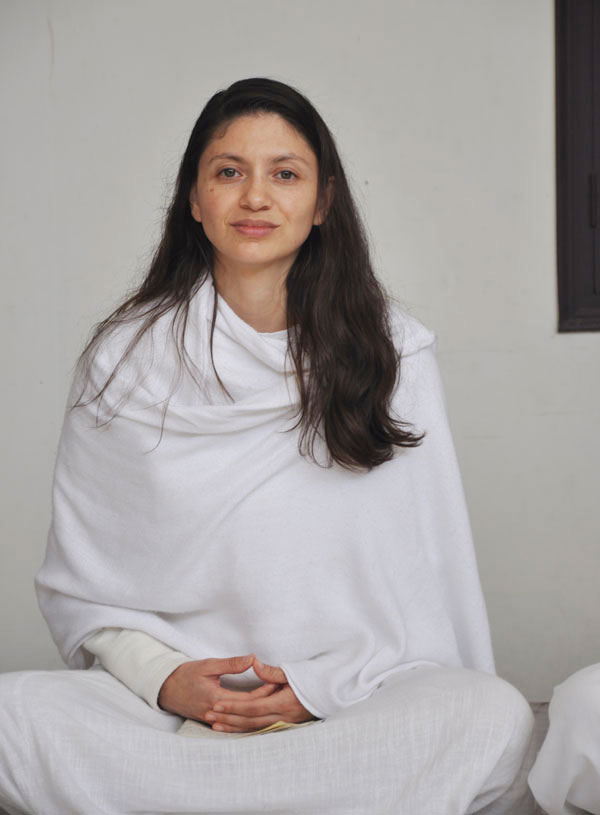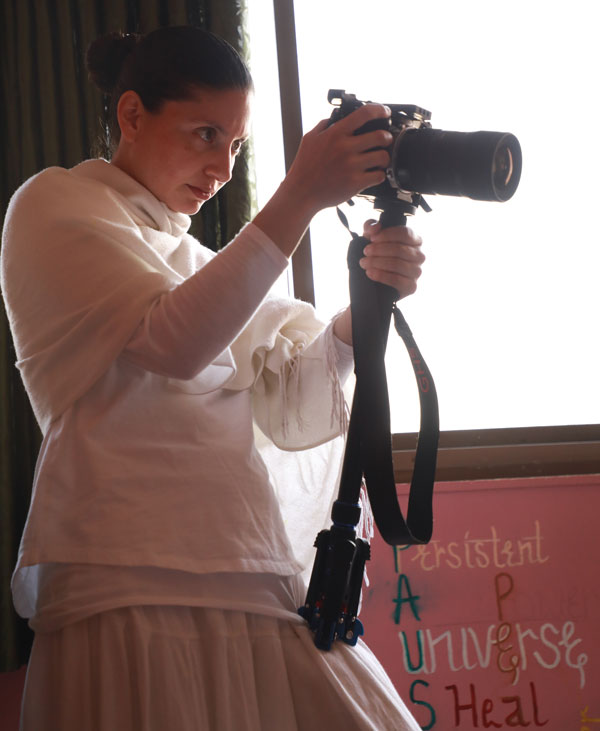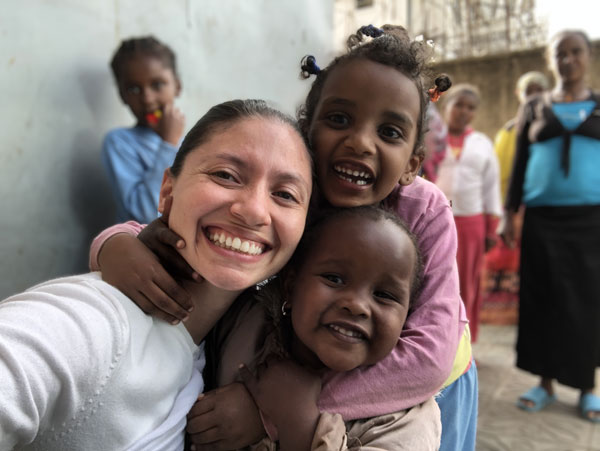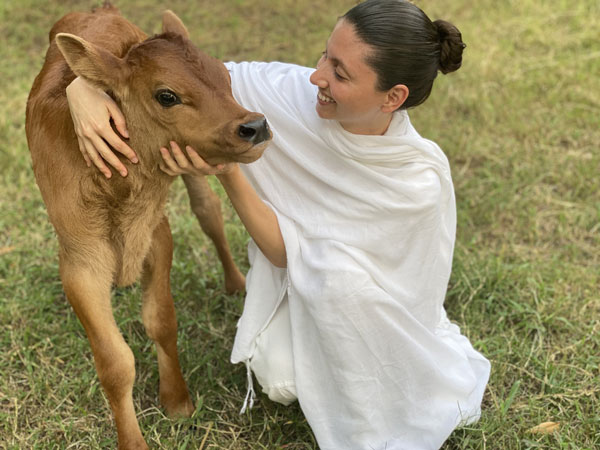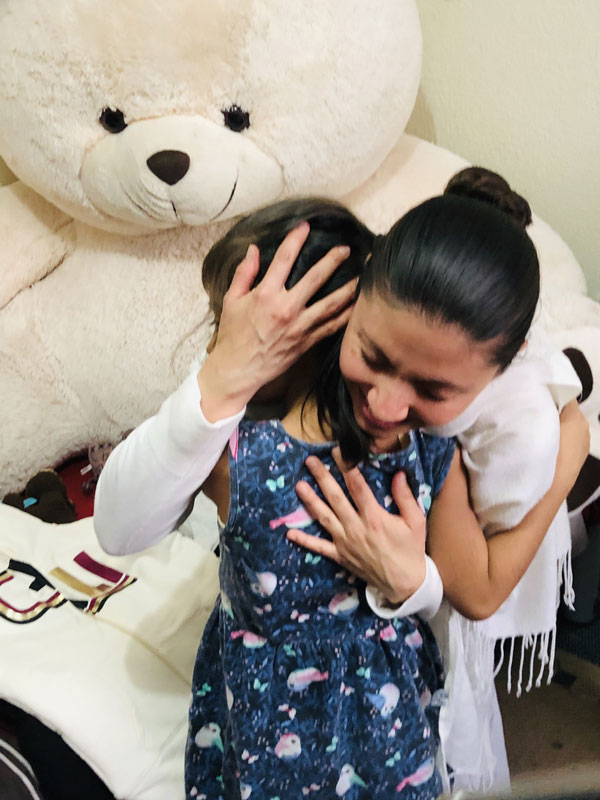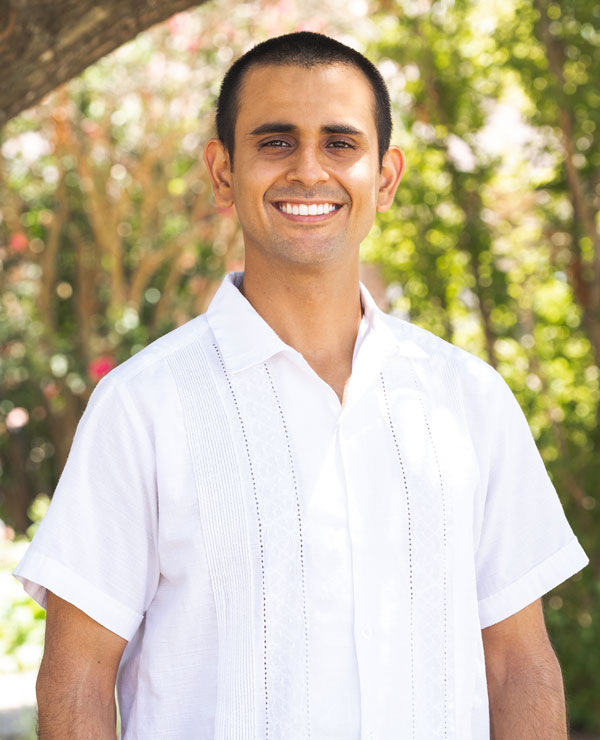 Luis has been studying and practicing the teachings of Acharya Shree and Siddhayatan since his first retreat in 2018. Known among guests as cheerful, happy-go-lucky, and funny, deep within his dedicated heart he practices selfless service and discipline with tones of reflection, depth, and seriousness. Luis has been a resident at the ashram since 2021 and is now devoted & dedicated to helping Siddhayatan grow and flourish. Meet him at chai and enjoy his positive outlook in life!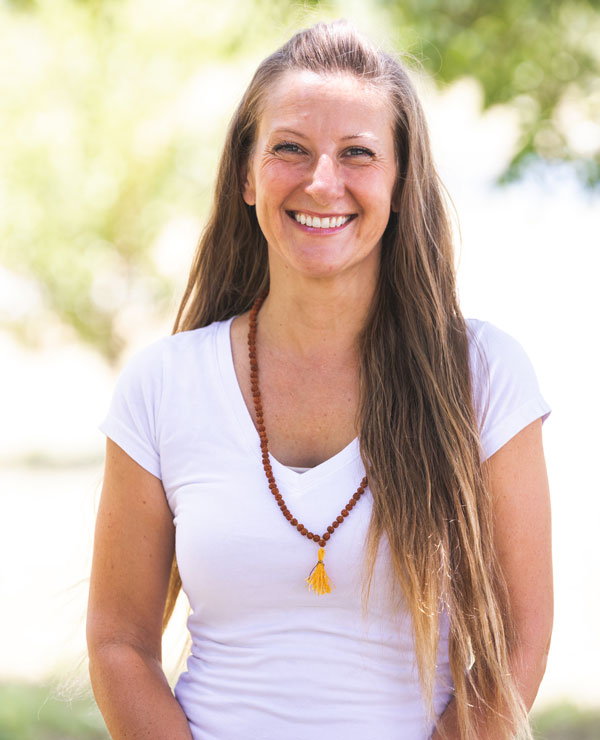 Sharda participated in the Ashram Living Experience in 2021 and has called Siddhayatan her new home ever since. Inspired by her experience in the program, she has chosen to support and serve Siddhayatan's mission through love and selfless service. Inspired by her own awakening, she is determined to free her soul and inspire others to do the same. Sharda has a helpful heart and lives in a spirit of gratitude daily. When you see her smile, you will smile too.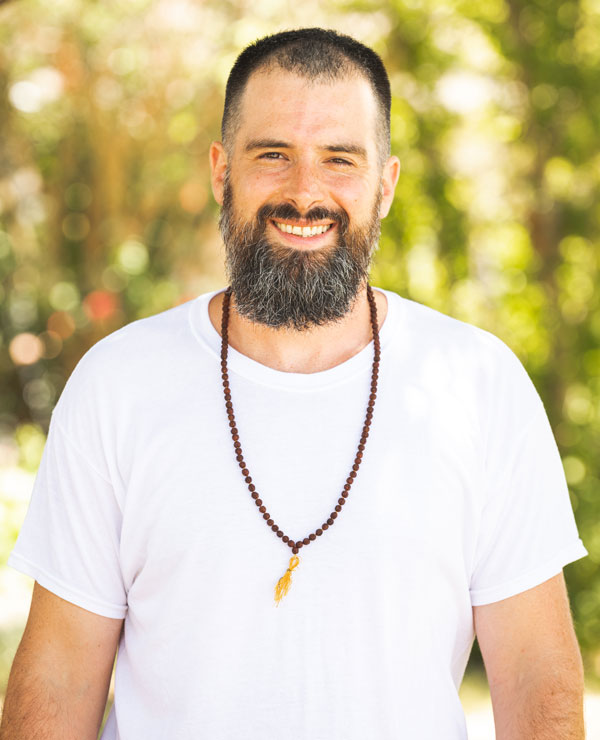 Joe started studying the teachings of Acharya Shree when his YouTube channel launched in 2007. He visited and volunteered at Siddhayatan in 2014, and inspired by the teachings and mission, Joe decided to relocate to Texas and has been an ongoing volunteer at Siddhayatan during special projects, emergency repairs, renovation, and new construction projects. Joe is a nurse by profession and has a selfless heart. During your visit, you might see him working on one of Siddhayatan's ongoing projects.
United by a shared vision to help others become healthier, happier, and more spiritual.