SPIRITUAL CHILDREN's CAMP
Spirituality. Fun. Friendships.
Siddhayatan Spiritual Children's Camp teaches children how to live a more spiritual, healthier and happier life. During camp, children learn yoga, meditation and creative spiritual art, which incorporates special techniques to help them increase self-love and confidence, connecting and knowing their true self and to live a life with spiritual principles.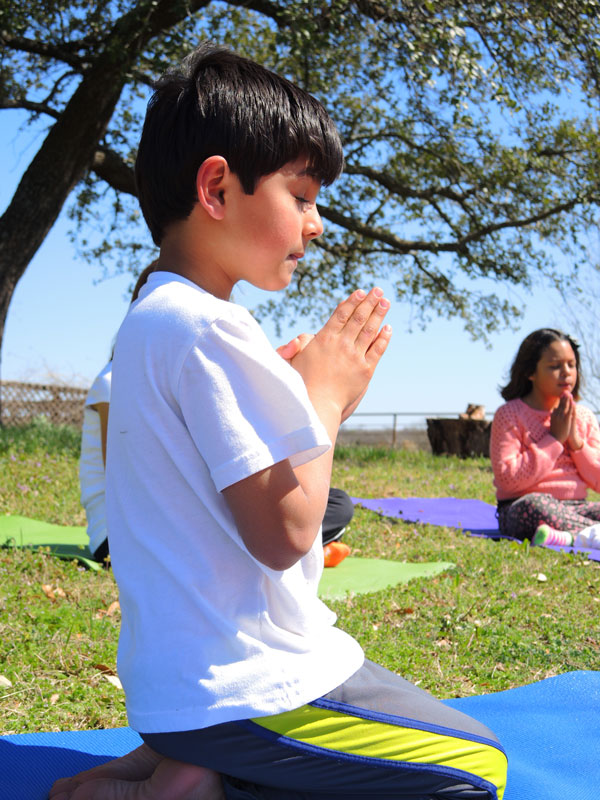 WHY A SPIRITUAL KID'S CAMP?
As a parent you have the important task to guide your children until they become adults. In the process you want your children to follow the highest principles in life because you know that this will lead them to reach their highest spiritual potential. As you help them build a strong foundation through universal spiritual teachings, you know that they will become strong, courageous, and wise individuals ready to tackle life's demands, responsibilities and challenges.
Many children are born spiritual but sometimes lack the right guidance. If children pick up valuable spiritual tools early in life they have the opportunity to live a nonviolent life. When children follow a nonviolent life from an early age, they automatically become more peaceful, respectful, insightful, more connected with their true selves, have more discipline, become more inclusive, more open minded, nonjudgmental, flexible and tolerant.
About the Spiritual Children's Camp
A spiritual children's camp
to help kids shine and blossom!
Siddhayatan's Spiritual Children's Camp was created to give children the opportunity to be in a spiritual environment, where they can be themselves, express their creativity, make lasting friendships, and learn spiritual teachings from living enlightened master Acharya Shree Yogeesh.
We have created a unique program that is fun and exciting for kids, which incorporates spiritual principles to help them find their inner courage, think positively, be open-minded and accepting of others, and live a fearless life of compassion and integrity. Your child or children can begin their spiritual journey early in life as they gain exposure to Siddhayatan's teachings of Non-Violence, Compassion, Love, Soul Awakening and Transformation through fun activities such as Purnam Yoga, Meditation, Spiritual Art, Mantra Chanting, and much more. This camp can guide your child into a meaningful life where they follow their true soul's nature!
Camp includes:
2-night stay
Vegetarian meals & snacks
Mantra class
Meditation class
Yoga class
Spiritual lessons
Confidence builder
Fun and spiritual activities
Camp Schedule:
December 15
3:00 pm - 6:00 pm: Check-in
6:00 pm: Orientation
6:30 pm: Mantra & Meditation, session 1
7:00 pm: Dinner
8:00 pm: Evening activity
9:00 pm: Prepare for sleep
December 16
8:00 am: Breakfast
9:00 am - 12:30pm: Camp activities
12:30-1:30pm: Lunch + Break
1:30-2:30pm: Camp Activities
2:30-3:30pm: Break / Nap
3:30-6:30pm: Camp Activities
6:30-7:00pm: Group mantras and meditation
7:00-8:00pm: Dinner
8:00-9:00pm: Prepare for sleep
December 17
8:00-9:00am: Silent Breakfast
9:00 - 11:00pm: Camp Activities
11:00 - 12:00pm: Final Activity, Camp Ends
Course FAQ:
How old does my child have to be to attend?
Our Spiritual Children's camp is for children between the ages of 6-12.
As a parent, can I attend a retreat while my child is participating in camp?
Yes, you can sign up for a personal retreat or any of our ongoing retreats for that weekend. Be sure to register and book your space and program ahead of time. Space is limited.
What date do I need to register by?
Please register as soon as possible. At the latest two weeks in advance. If later than that please call us to confirm availability. Space is limited.
What should my child bring to the camp?
Warm clothing (jacket,gloves, hat, etc), hygiene items, sleeping bag (or pillow, sheet and blanket), water bottle, and tennis shoes (or any comfortable shoes).
What should my child not bring to camp?
Any electronics, violent games, toys that resemble weapons, food/snacks that contain animal products (many candies have gelatin). No cell phones or tablets. You will be given the teacher's cell number at check-in.
Can I call to see how my child is doing?
Yes, you can communicate with them if necessary, and we can also give you a report on your child if needed.
How many teachers will be leading the camp?
There will be 2 main teachers plus volunteer assistants to help conduct the camp. Approximately a 3:1 (child/teacher) ratio.
Guarantee your child's space today. Give your daughter or son the experience of spirituality, yoga, meditation and inspiration.
Tuition includes accommodations, meals, activity materials.
Space is limited. Register today.
Children have the opportunity to learn about the power and divinity of mantras.
Children learn traditional yoga postures and how they can help them stay balanced and relaxed.
Children learn Purnam Yoga which helps to clear toxins from the body allowing them to calm their body and mind.
Outdoor activities throughout our 250 acres of land including visiting our cow sanctuary.
We incorporate art as an outlet to allow the children to express their feelings and creativity.
Many spiritual friendships have been made at Siddhayatan's Spiritual Children's Camps.
Children learn directly from Acharya Shree to receive inspiration and guidance.
Spend time with Siddhayatan's sweet cows and learn about their care.
We provide simple, clean and comfortable accommodations as part of your child's camp. Rooms includes heat and a/c. Your child must bring his/her own sleeping bag, pillow, blanket, etc.
Your child will participate in multiple activities throughout the camp–art, music, mantras, spiritual lessons, and much more. During the camp, we will give enough time for your child to enjoy snacks, naps, and short breaks.
We provide yummy kid-friendly vegetarian meals for breakfast, lunch and dinner. Vegan meals and special-diet meals are available upon request.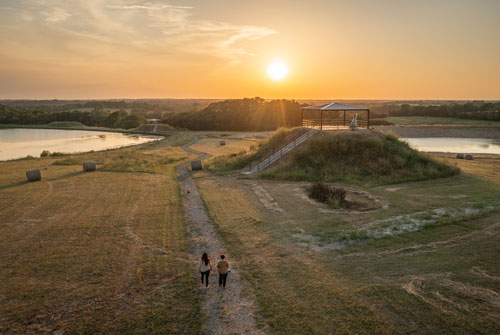 Connect to yourself through nature's beauty and energy. Enjoy the peace and quiet, rolling hills, sunsets, open skies, moonlit nights, meditate on the grass, and walk the trails. Tune out the world and tune in.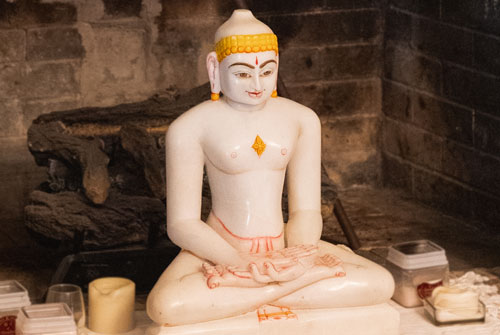 Be surrounded by monks, nuns, and ascetics in training in a peaceful, quiet, and positively energized atmosphere. Learn ancient and universal spiritual teachings and techniques and how to apply them to modern-day living.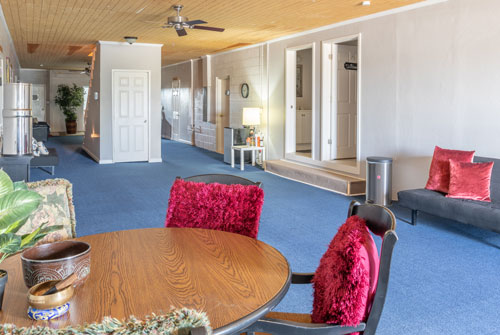 Enjoy the relaxing environment of warmth and coziness through simple, clean, and comfortable rooms and facilities. An ashram is a place of spiritual learning and higher thinking — not a resort, hotel, or spa.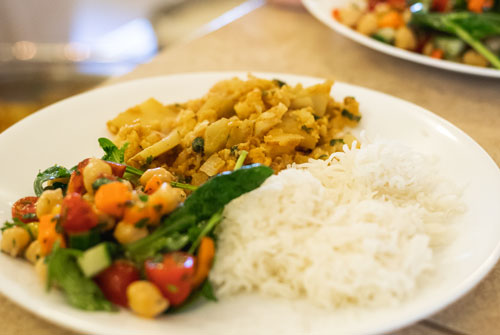 Dive into delicious, simple, healthy vegetarian meals from a multitude of cultures. We often serve Indian, Asian, Italian, Mexican and other tasty dishes.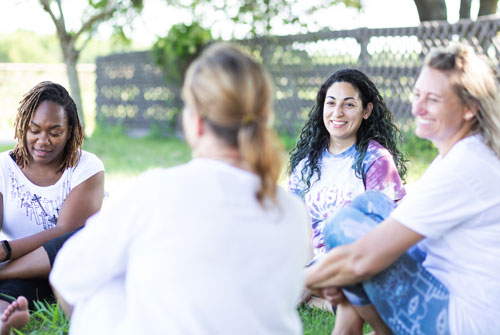 Feel free to be and express your true self in a safe, non-judgmental, respectful, and welcoming place. Meet others who are also on their spiritual journey of transformation and self-discovery. New soul friends await.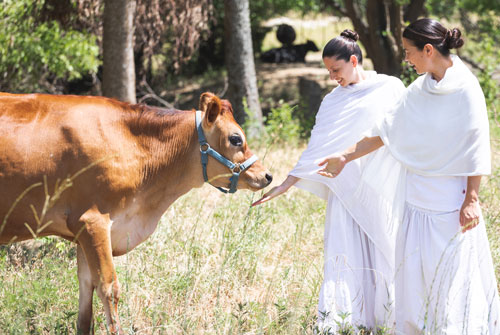 Attending our courses and retreats automatically supports our efforts to provide education at our children's school in India, support survivors of human trafficking, and provide a sanctuary for our cows among other causes.