TRANSFORMING ANGER
-VIRTUAL COURSE-
Don't control your anger, transform it instead.
Imagine fully letting go of your frustration, anger and irritation. Dissolving your anger and transforming it into the higher power of love and compassion is possible. Your soul's nature is not to be angry; instead, its nature is to be happy and free. Freedom from anger is here.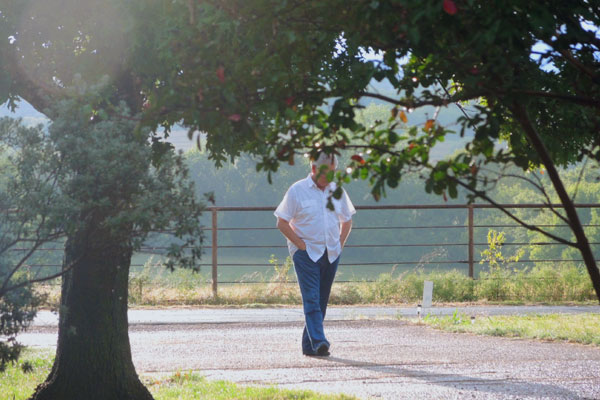 WHAT IS TRANSFORMING ANGER?
When a person is angry, their energy begins to flow downwards thus creating uneasiness, irritation, annoyance, and frustration. Anger is merely energy that has gone the wrong way. When the energy is transformed and flows upwards, as it is supposed to, the resulting effects are love, compassion, peace, and balance in your life. These higher qualities are your true nature. That is why it's so important to learn how to transform your lower qualities, like anger, ego, greediness and deceitfulness, into higher ones. Transformation is possible through specific techniques which expel toxins and forces your energy to go upward instead of downward. Through right guidance and personal efforts, you can remove negativities from your life.
About the TRANSFORMING ANGER Course
An effective way to transform and release your anger.
If you are seeking the tools, teachings, and techniques to help you evolve out of anger, you've found the perfect course. Acharya Shree Yogeesh developed the Transforming Anger Retreat to help you dissolve the negativities created by anger and transforming them into higher qualities. This retreat will bring happiness and freedom to you. Through special techniques, you will be able to release the built up anger, prevent new situations that cause anger, be aware of your triggers and not get trapped by them, and gain an understanding of it so that you can become peaceful and balanced. As a result, your relationships will improve, you will achieve peace, your love, compassion & understanding will increase, you will be more patient, you will learn how to dissolve and not control your anger, and know how to express your feelings instead of suppressing them. Instead of draining your energy, you will increase it thus helping you move forward on your spiritual journey. Dissolving your anger is a win for you and everyone in your life.
Virtual Course includes:
3 classes for the Transforming Anger course
Online access
Flexible scheduling
Virtual Schedule:
Day 1, Session 1
Select your start time option:
9:00, 10:00, 11:00 am
5:00, 6:00, 7:00, 8:00 pm

Day 2, Session 2
Select your start time option:
9:00, 10:00, 11:00 am
5:00, 6:00, 7:00, 8:00 pm

Day 3, Session 3
Select your start time option:
9:00, 10:00, 11:00 a
Course FAQ:

Is this course for beginners?
Yes, this course can benefit everyone regardless of any level of experience.
Who is this course for?
Anyone seeking to learn how to purify their thoughts, increase their concentration, live with and practice higher thinking.
What do I need to bring for the course?
Bring a notebook and a couple of pens to take notes for class and to reflect.
TRANSFORMATION
ON YOUR OWN TIME
Attend the VIRTUAL Transforming Anger Course today.

Now, through this virtual course, you can experience one of Siddhayatan's most popular retreats from the ease and comfort of your own home.
Three wisdom-intensive classes focusing on special techniques that will lead to dissolving anger, irritation, and frustration.
Ancient breathing techniques to expel built up toxins and negativity to improve your overall mental and physical health.
Special and unique concentration techniques to help your blood flow in a balanced way and to purify your DNA.
System to clear the main channels in order to become balanced, grounded, content, and secure.
Guidance from an enlightened spiritual teacher to help you understand the root of anger and how to eliminate it from your life.
Utilizing the practice of meditation to help calm down your mind, body, and emotions. This will bring peace and calmness into your life.
Ancient techniques to separate your self from inner negativities including insecurity, fear, anger, dislike, unhappiness, jealousy, ego and more.
Special ancient yogic asanas to help release stress, anger, and negativities. Receive instant relief as you release negative emotions through postures.