exclusive.  flexible. customized.
What is the Exclusive Experience?
This experience allows you to attend any program any time, including exclusive courses that are not available in our general schedule. You have full flexibility to select your own dates and attend when it fits your schedule. You also get to take the classes one-on-one with the master and the course will be adjusted to fit your needs.
* Call us at 903-487-0717 to ensure the master is not traveling during your potential dates.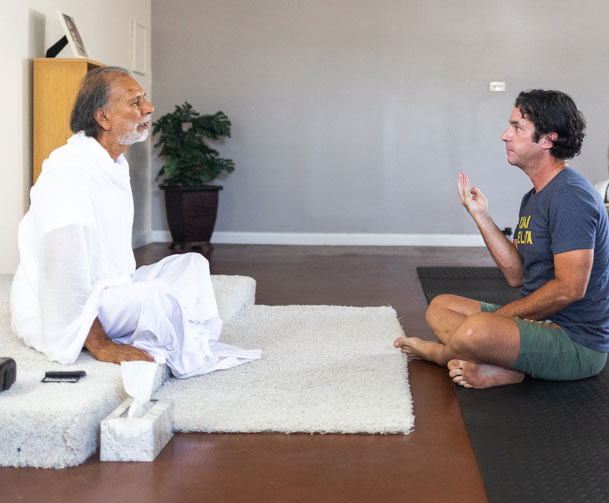 A one-on-one experience allows you to express yourself without the fear of others' judgment and it also allows the classes and content to be more customized for your needs.
Our pre-scheduled dates may not work for you. This upgrade allows you to attend based on your availability and calendar. You select your own dates for whichever program you wish to attend.
If the program you wish to attend is not available on our schedule, this upgrade will allow you to pick any course including exclusive courses that are not available in the general schedule.
SELECT ANY COURSE FROM THE LIST BELOW. REMEMBER TO CALL US TO CHECK AVAILABILITY.
The Stress Relief course offers effective techniques to help you release stress through intensive breathing techniques, yoga postures, guidance, and deep relaxation in a spiritual environment. Learn how to get rid of stress-related toxins, release tension from the body, calm down the mind, balance personal & work life, release suppressed emotions.
The PTSD Healing course is a transformative intensive program to help you release the trauma, stress, toxins, and negativities stored in your body and mind caused by the traumatic event. Through powerful teachings and breathing combinations you will reconnect to yourself so your life can be more positive, happy, healthy, and spiritual. 
Addiction Healing is a self-empowering workshop to help you overcome your addictions and purify your body and mind through intensive breathing combinations. Through the use of spirituality, yoga, meditation, and alternative healing, we can help you gain willpower, improve your health, and break free from addiction.
The Laws of Karma course teaches students how karma works and how you can work on yourself to burn and reduce the effects of it. Learn the laws of karma, how it affects every thought and action in your life, a practical system to help you burn your karma, and a safe road toward reaching the highest state of consciousness.
The Use Your Voice course is a series of empowering workshops taught by Sadhvi Siddhali Shree to help you reclaim your voice as a powerful tool for self-expression. Using your voice is about writing, speaking, and filmmaking –  so you can bring your heart and soul's message out to the world in an inspiring, impactful way.
The Couples Retreat course allows partners to tune out the rest of the world and life's many distractions to reconnect with one another in a serene atmosphere and refocus on their relationship. Receive the spiritual guidance of Acharya Shree Yogeesh on how to fully communicate and thrive in harmony with one another.
past life & reincarnation
IMPORTANT: Read this before you register:


Call us at 903-487-0717 to ensure your dates and accommodations are available.



This upgrade is $1,000 in addition to the course and accommodations cost.